Y2K has brought back mini skirts, girls who own bow legs, skinny or muscled legs may be hesitant about the item that denounces their defects.
Not only the micro skirt, but most of Y2K's other iconic items such as baby tee, cut-out dress, etc. are all high-class bodybuilding challenges. However, for fashion lovers, we always have a way. to actualize your favorite trends. No need for a steel spirit to ignore all reviews, we will suggest you 3 simple ways to confidently drop in a mini skirt.
Wearing mini skirts with long socks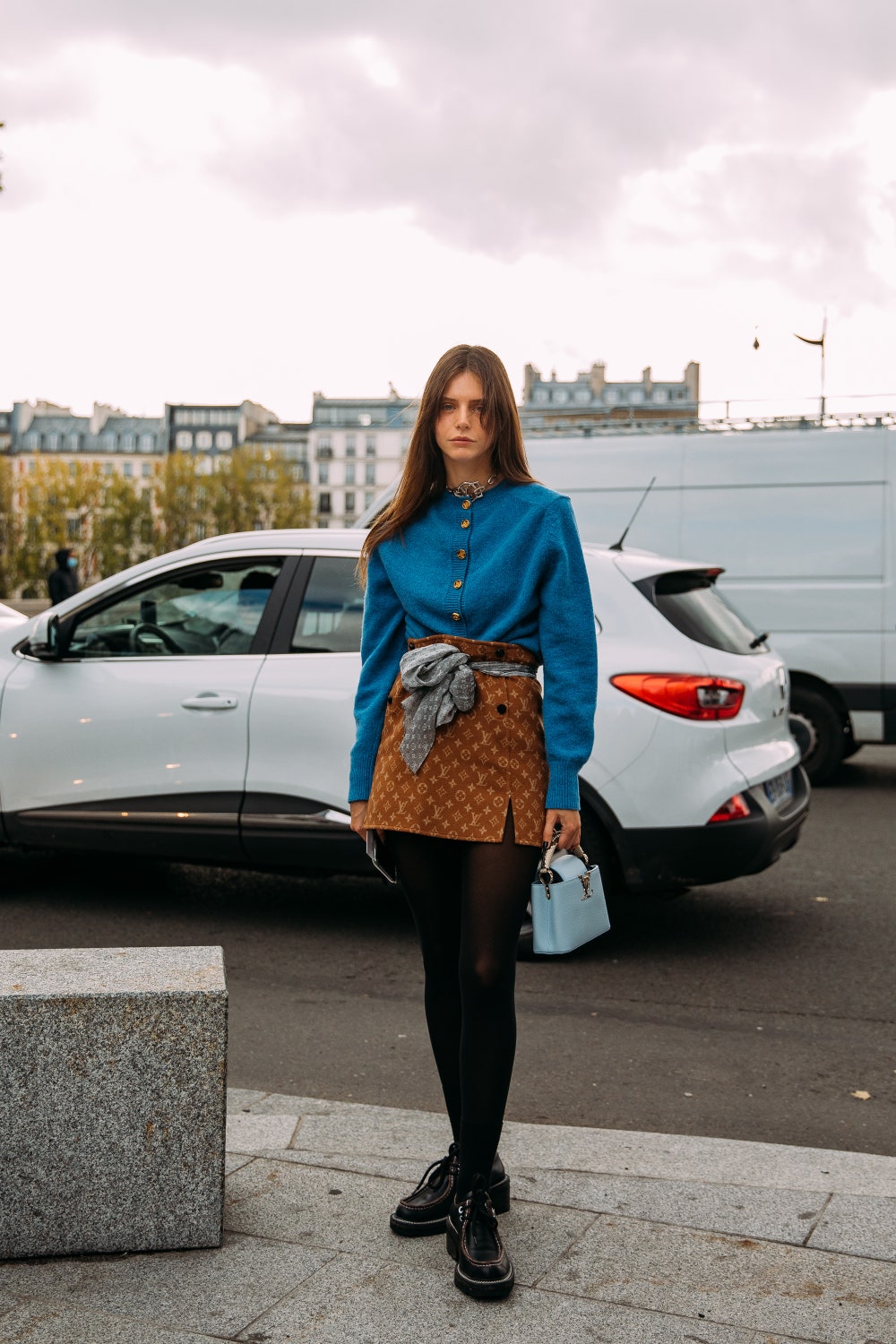 If you are still simply using socks as a lining before wearing shoes or to keep warm, then you have wasted a lot of the potential of this wonderful item. The trend of combining socks with dresses or skirts to create visual effects of color has always accompanied the rise and fall of mini skirts. They are like a "pair of cards" that help the classic woman to gradually integrate with more liberal fashion trends.  And are an effective assistant for modern girls to both skillfully cover the shortcomings of their legs.
Wearing mini skirts with long coats
Create a long coat and mini skirt if you want an elegant and chic combo. Regardless of your leg shape, a manteau or trenchcoat can significantly cover your unfavorable features. This is definitely the answer to the problem of wearing short skirts in cold weather. However if it's summer, you can still replace your bulky felt or fur coats with lighter materials like shirts or chiffon.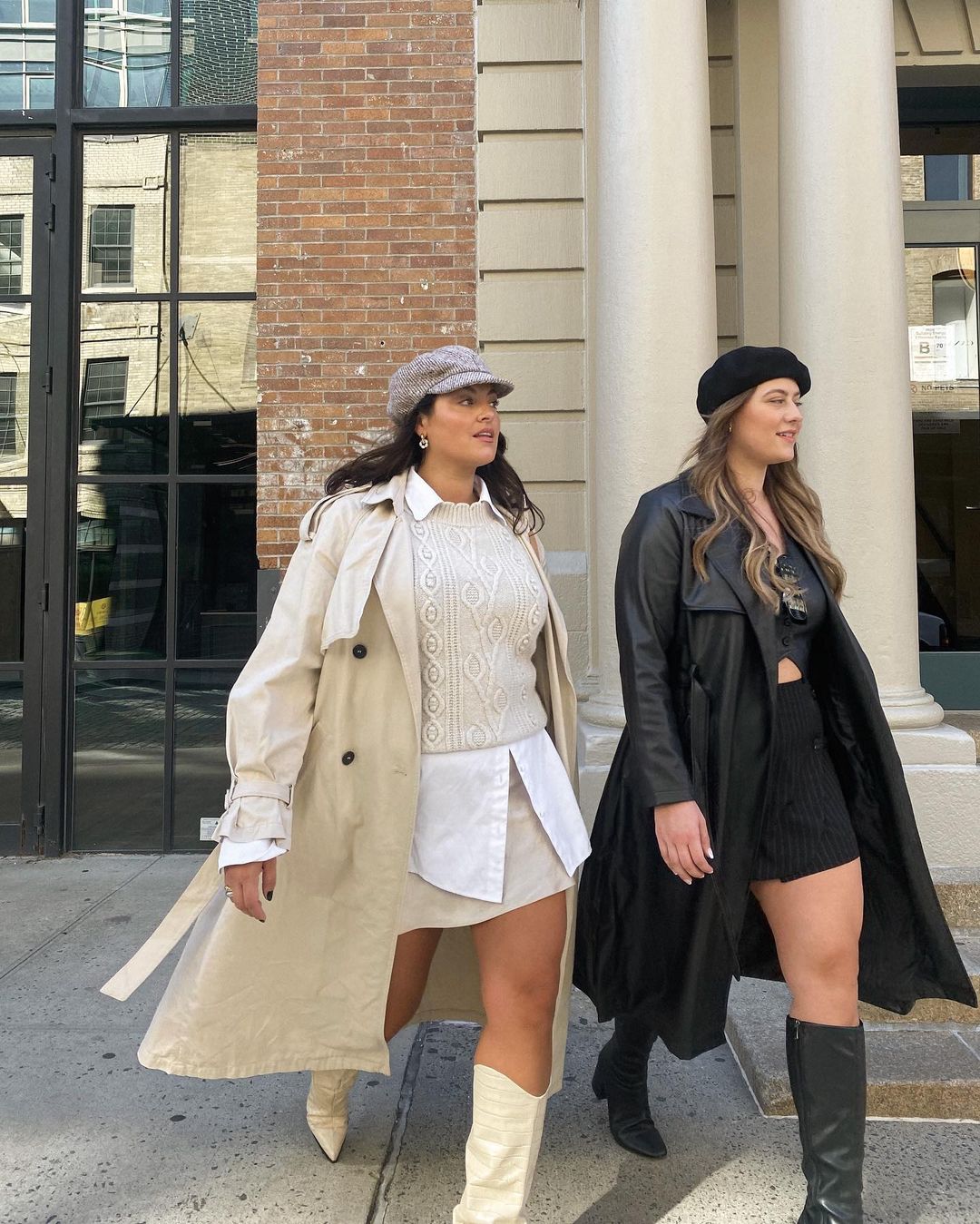 If you are lucky to have an ideal height, depending on the level of protection needed, you can choose to combine it with socks or high-heeled boots. And if you are a small girl, you should stick with medium-high boots or other high heels.
Mix and match with high – knee boots
Knee-high boots are a secret that bow-legged girls should not ignore and can be applied to many other combinations with skinny pants or shorts. Note that you should increase the length of boots and skirts accordingly so that the gap in the middle achieves a certain level of balance, usually from a glove or more to avoid counterproductive.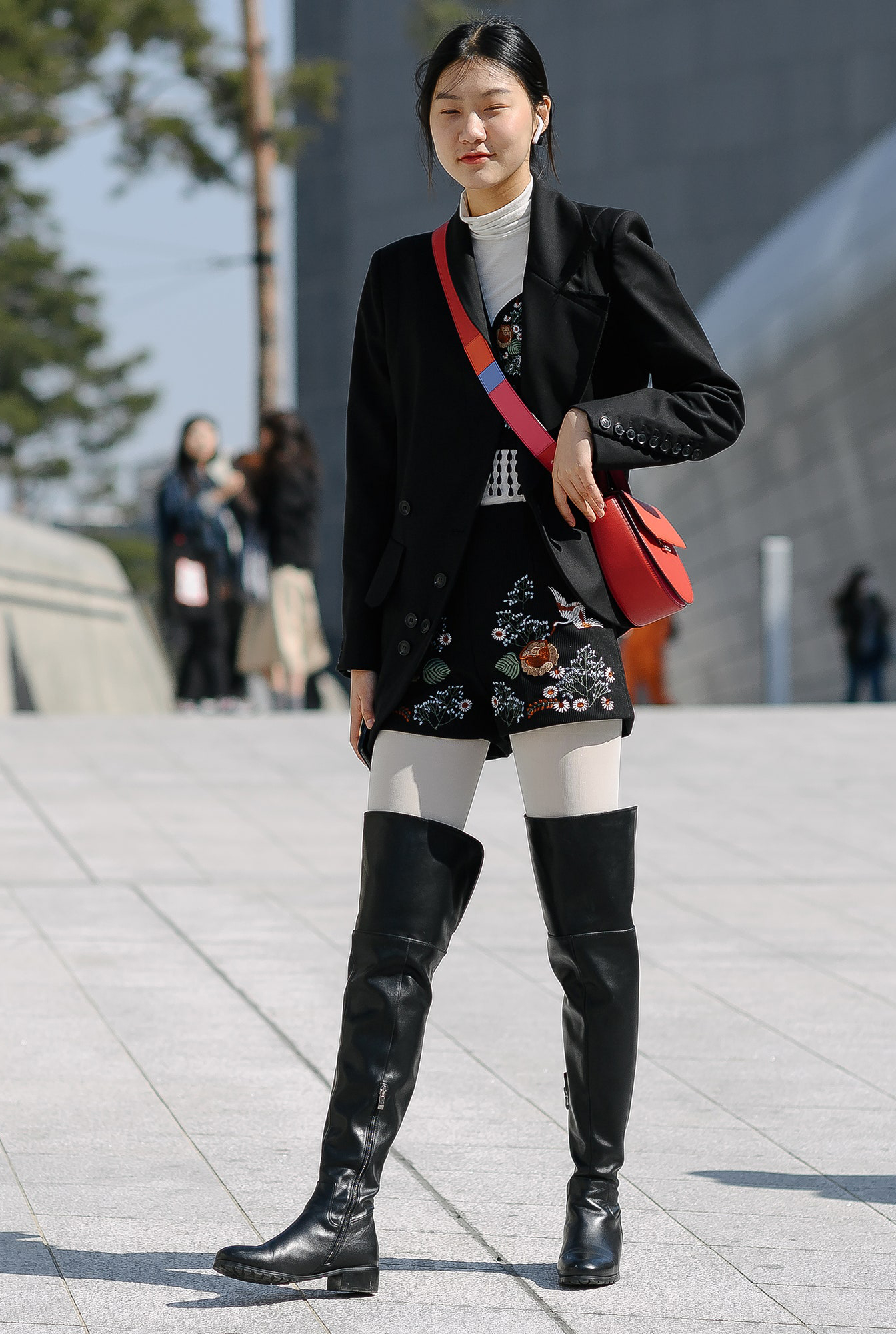 If you don't have a dream leg length, you can overcome it by mixing high boots with socks of the same color to create a seamless effect of "cheat" the measurements. The minus point of high-knee boots is that they are often designed to hug the legs, so they are usually only suitable for girls with slim legs.