Denim alone will never go out of style, but with each passing season, new trends still make you look for more trendy designs.
Denim bag is on trend
The meeting of timeless beauties is realized in iconic Louis Vuitton handbags. From the On the go tote bag to the Speedy, Loop and Dauphine, all designs now wear Monogram Jacquard Denim. Materials from popular origins become very luxurious, and designs that are decades old suddenly rejuvenate with the wind called denim.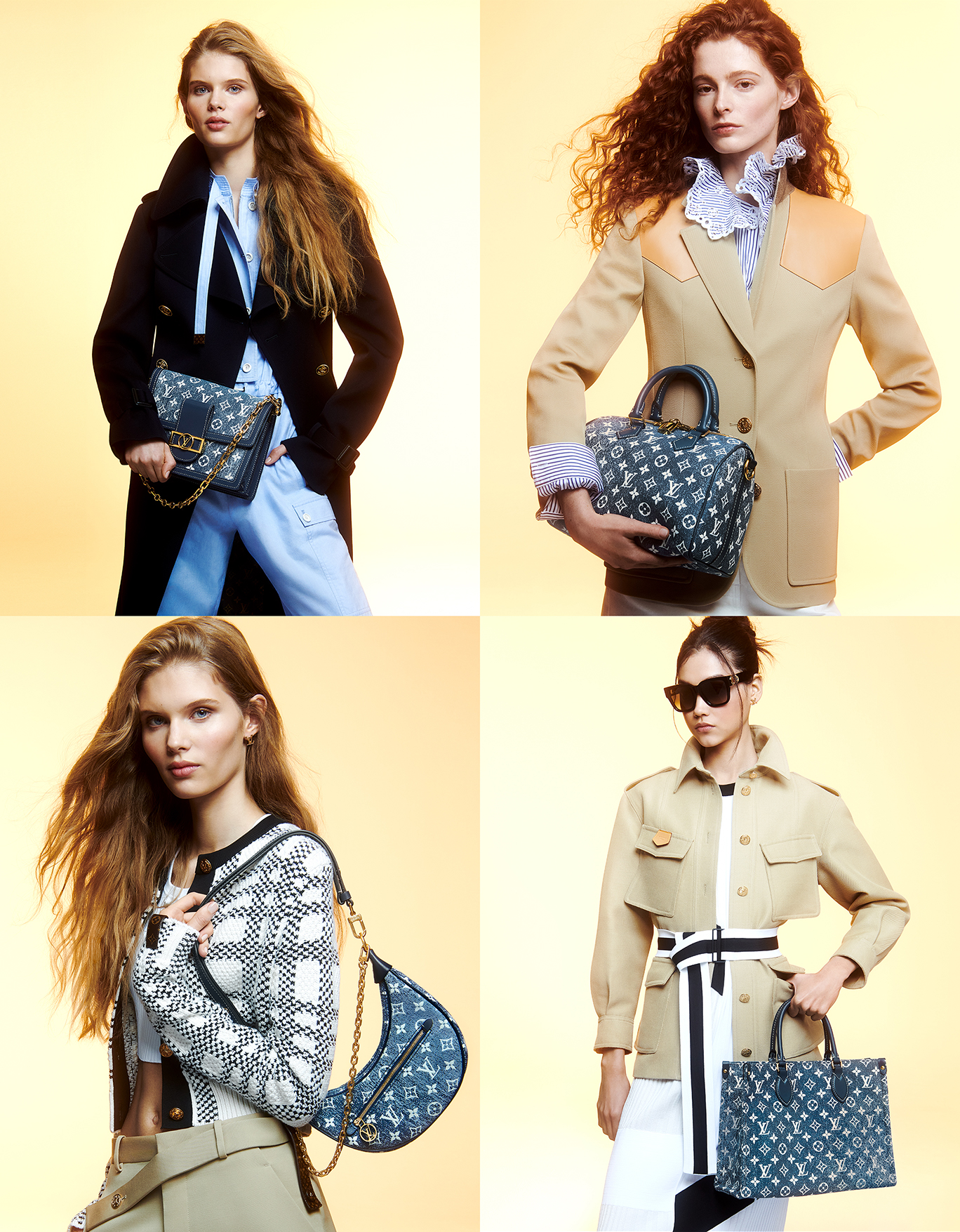 Cool darker color outfit
The fade pants design of the '90s may have been popular for a long time, but in 2022, the game is on darker, bolder and cooler color palettes. Fashionistas accept dark jeans as a mysterious, chic and classic friend.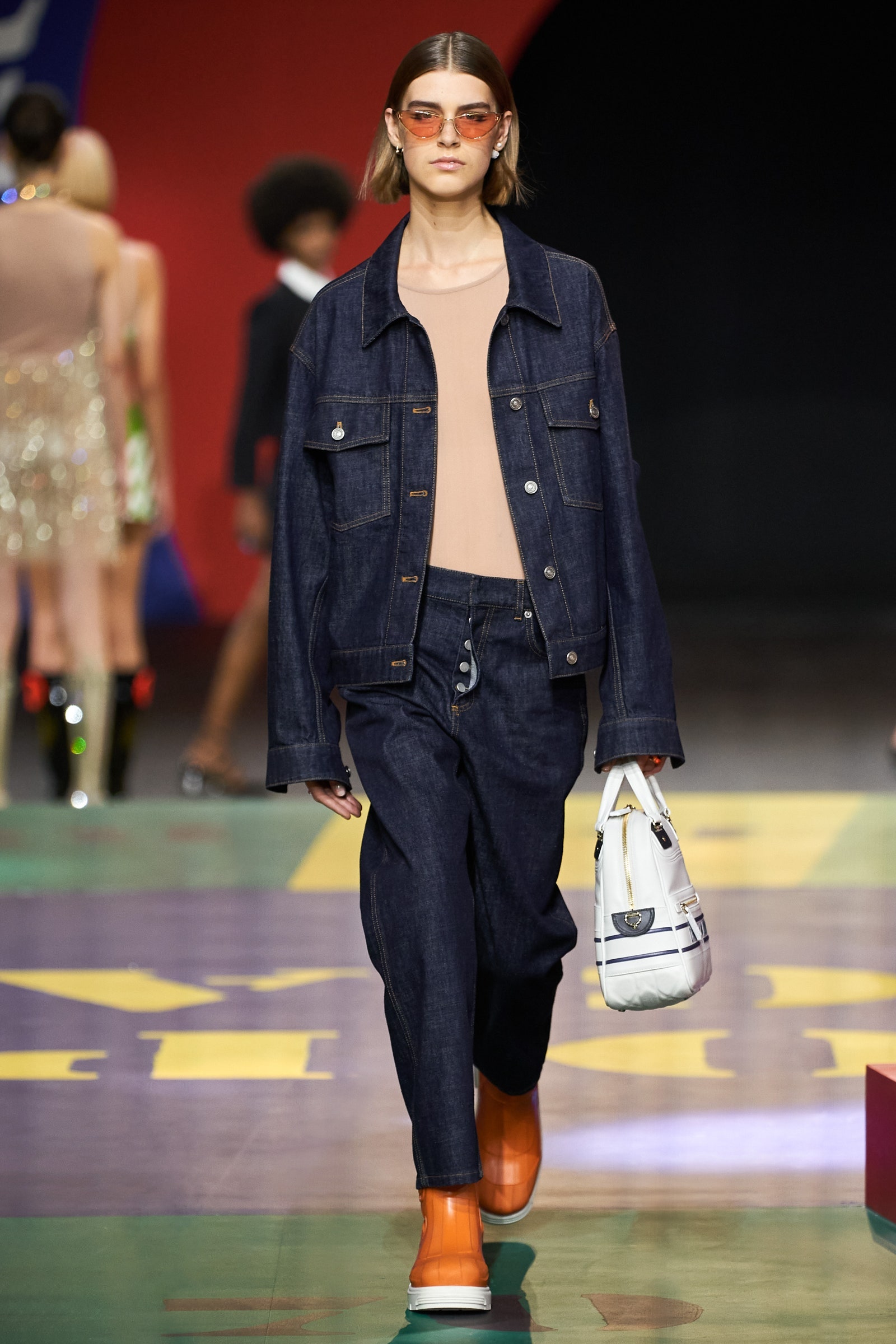 From Gucci, Dior to Saint Laurent, many major fashion houses are rolling out the carpet for the return of this trend. Dark blue, navy, dark gray, etc. will be a reliable assistant to highlight the cheerfulness of neon accessories that everyone loves in Spring-Summer.
Low-rise and wide-leg pants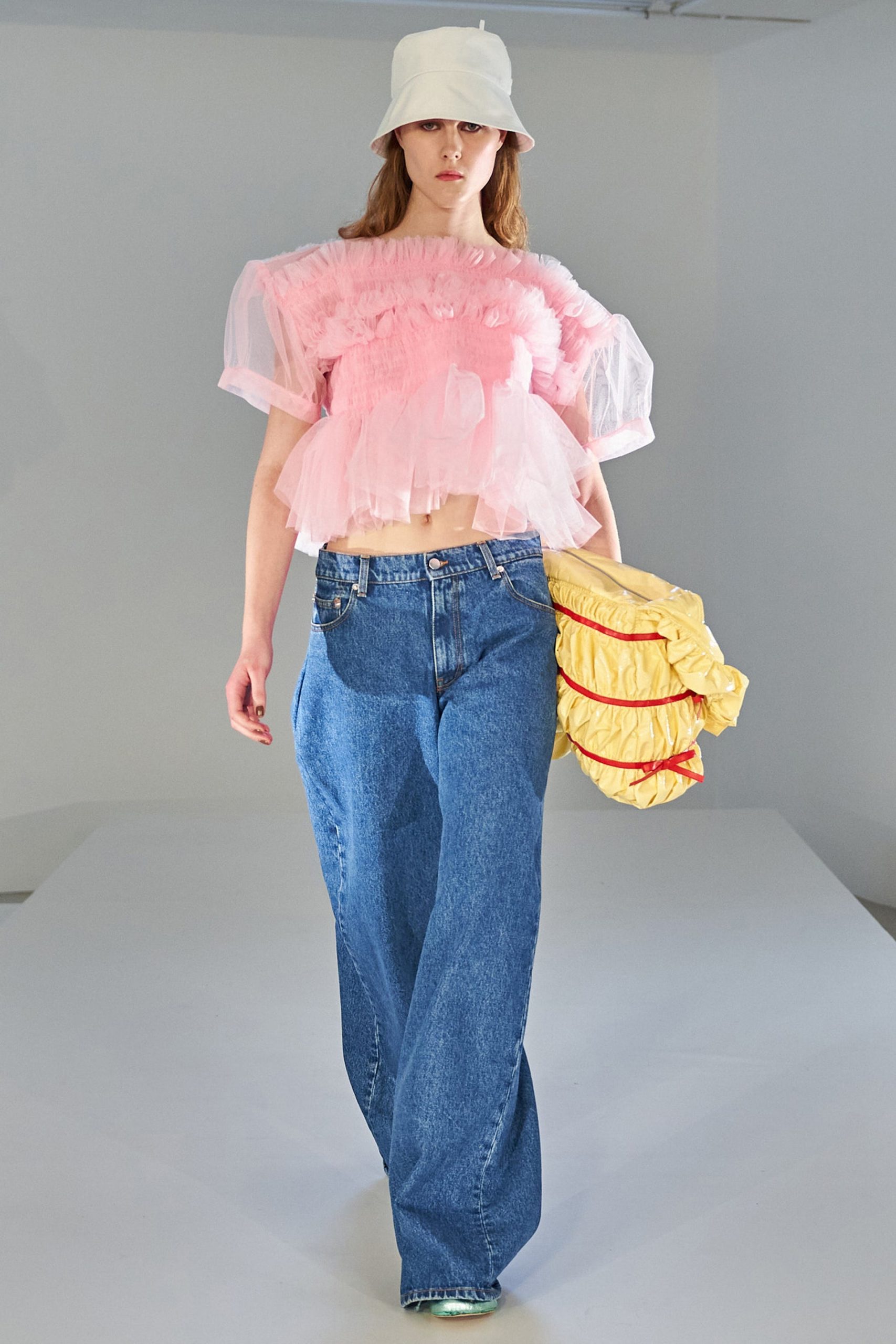 Hopes for a return of skinny jeans are probably futile in this day and age as the domination of loose silhouettes is only going to expand further. As expected from the Y2K wave, this season the low-rise design will stand with loose pants and baggy baggy. Not only young brands like Missoni, Molly Goddard, MSGM, etc., old fashion houses like Valentino, Dolce & Gabbana, etc. have also become more liberal with teen trends. However, there are many degrees of "late" that you can choose from, pants that show the whole hip bone or only half are valid.