Whether she is a fashion addict or not, every girl should still prepare a must have dresses for herself, just in case for days when she doesn't know what to wear or wants to change her style. Finding an easy-to-wear, easy-to-match dress will help you start your day easier and more relaxed. If you don't want to be too feminine, there are many simple tips to elevate your style.
Must have dresses – LITTLE BLACK DRESS
Appearing in the 1920s, Little Black Dress quickly revolutionized fashion and made Coco Chanel a leader of the feminist wave. More than a century has passed, the "little black dress" has never lost its place in the fashion industry and becoming one of the must have dress for all the girl. Even being an endless source of inspiration for hundreds of designs of famous fashion houses.
LBDs with moderate length, simple and elegant designs will help girls transform with a variety of different styles, whether sweet, romantic or menswear, sexy. A denim jacket, blazer or leather jacket will help to upgrade the outfit. When it comes to important events, just create accents with accessories such as jewelry and high heels, you can attract all eyes.
Must have – SLIP DRESS
Under the favor of Princess Diana, in the late 90s, the dress that was thought to be only for the bedroom had "breakthrough" into a stylish item "from home to the street". Slip dress is must have dress as it's now not only worn in luxurious evening parties, but also used as a resort, work or date outfit.
If you are not confident enough to fully show off your charm and elegance in this item, you can completely apply layer formulas with a blazer, cardigan or white shirt. Slip dress not only releases the body gently, but also is a statement of confident and energetic girls.
Midi dress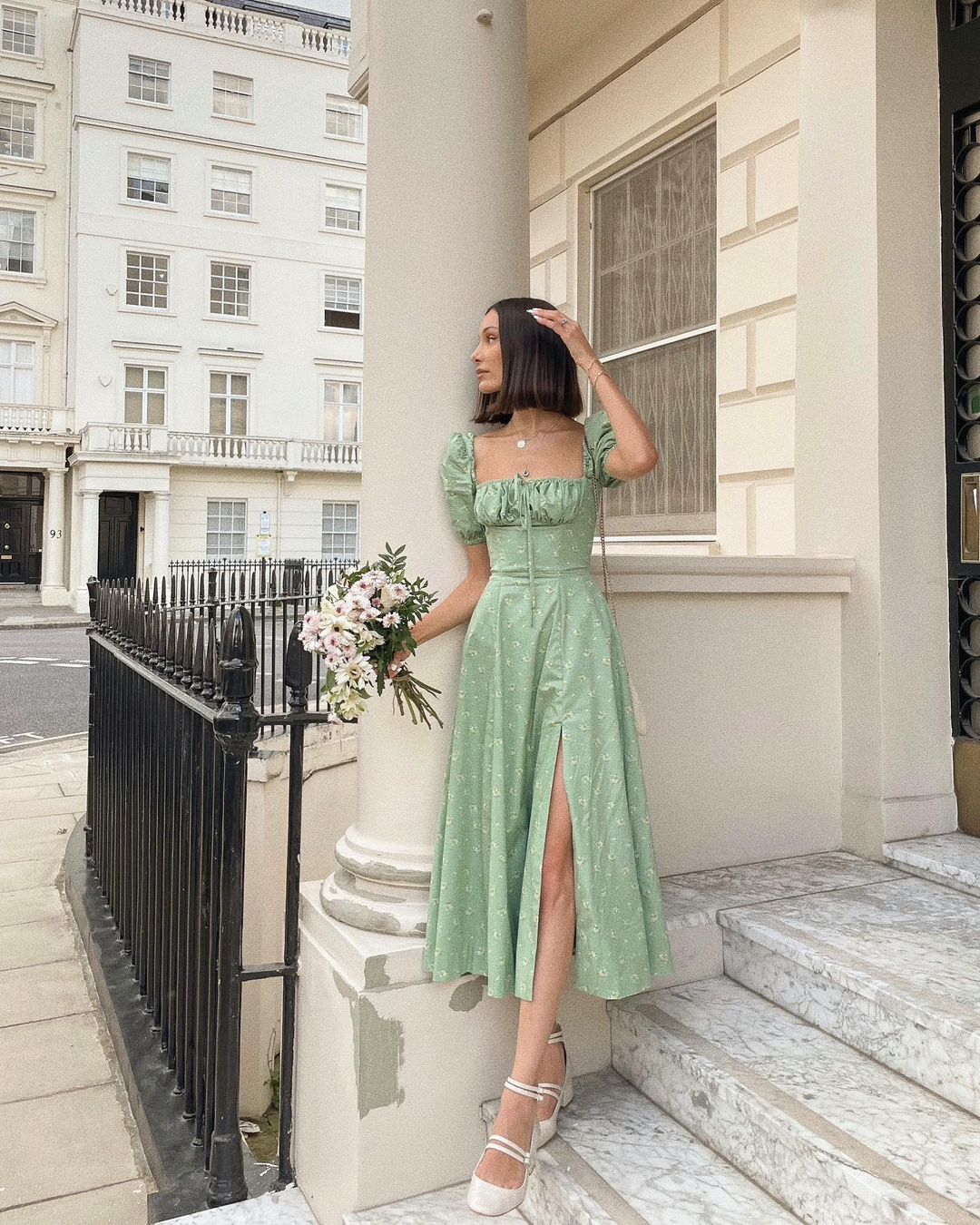 Not vibrant, passionate like "mini", nor floating, "swallow" like maxi, midi dress is the perfect choice for all body shapes. Depending on the color and style of the dress, girls can accentuate it with a few accessories to stand out from the crowd. In a cold winter place, you can also "play" with layering combinations with a blazer, cardigan or turn the dress into a skirt with a sweater outside.